ray:trace
Projection Mapped Mural Installation
2017
ray:trace is a site specific installation by Can Buyukberber with sound design by Yagmur Uyanik, an audiovisual experiment at the intersection of light, space and time. The installation presents a sensational collapse of dimensionality by tracing the path of projected light on a 40 feet wide tessellated mural piece. In collaboration with Future Fires and Britelite Immersive who supported our project with excellent technical equipment and assistance , we premiered the large-scale projection-mapped piece at The Midway Gallery. 
Concept & Art Direction: Can Buyukberber
Sound Design: Yagmur Uyanik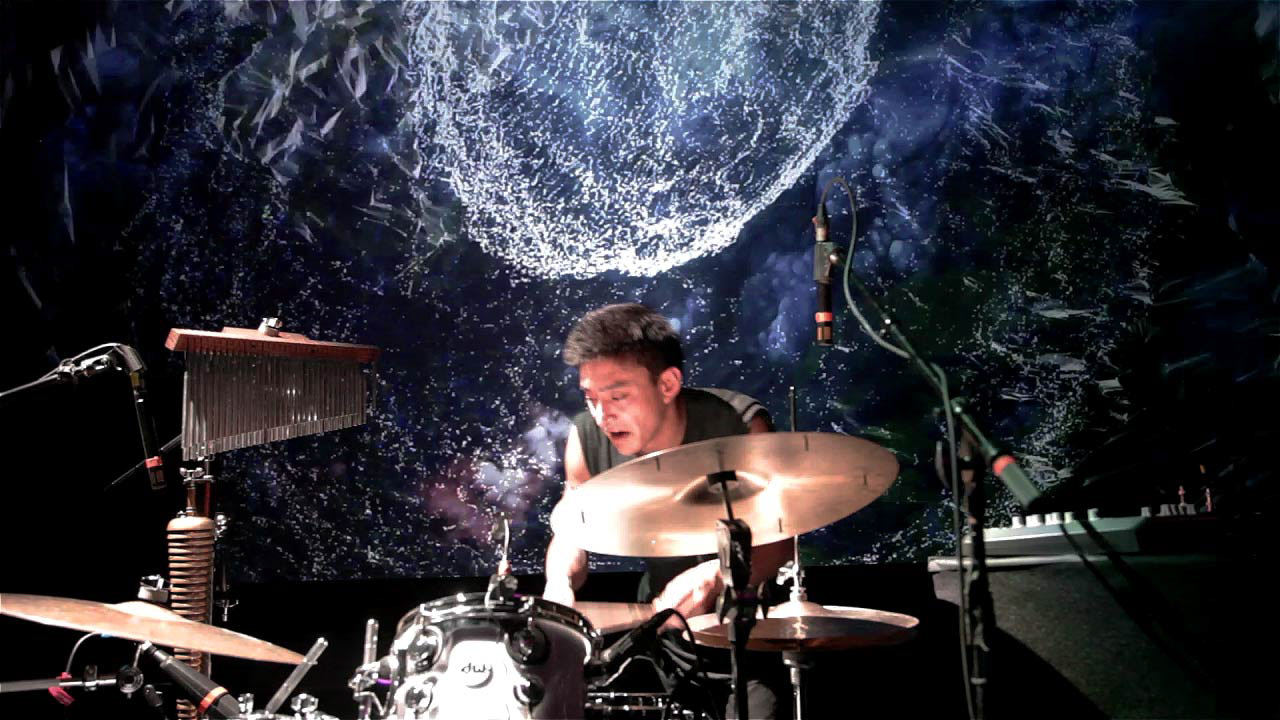 Shigeto - Live Visual Set
by Can Buyukberber
The music of Zachary Saginaw, who records as Shigeto (Ghostly International), is cross-wired of a host of different musical influences. His melodic, beat oriented songs are a unique blend of instrumental hip hop and electronic music. His appearance at the premiere "Luminary" event in March was an emotional experience, the audience demonstrating a deep affinity for Shigeto's "live and looping" approach to spontaneous performance. For this special audiovisual collaboration, Buyukberber prepared a 60 minutes live visual set that accompanies Shigeto's eclectic performance by finding right matches from his visual repertoire.
​​​​​​​
Moshi
Interactive Dance Piece
The Moshi Project is a splice of realtime responsive visuals with Oakland Hip-Hop culture. In collaboration with Future Fires co-founder Clark Suprynowicz, Interactive Artist Marpi and Can Buyukberber worked with Oakland-based freestyle hip-hop dancer Mikey Disko to prepare a special performance for the Luminary, resulting a monochrome and abstract digital world energized by human motion and dance beats. A second version of Moshi including multiple dancers has been developed with the same team and was exhibited at Microsoft Envision in Orlando and Luminary:Expanded during Fall 2017.
Choreography & Performance: MikeyDisko
Art Direction: Can Buyukberber
Interaction Design: Marpi
Video by Patrick Haynes, courtesy of Future Fires.