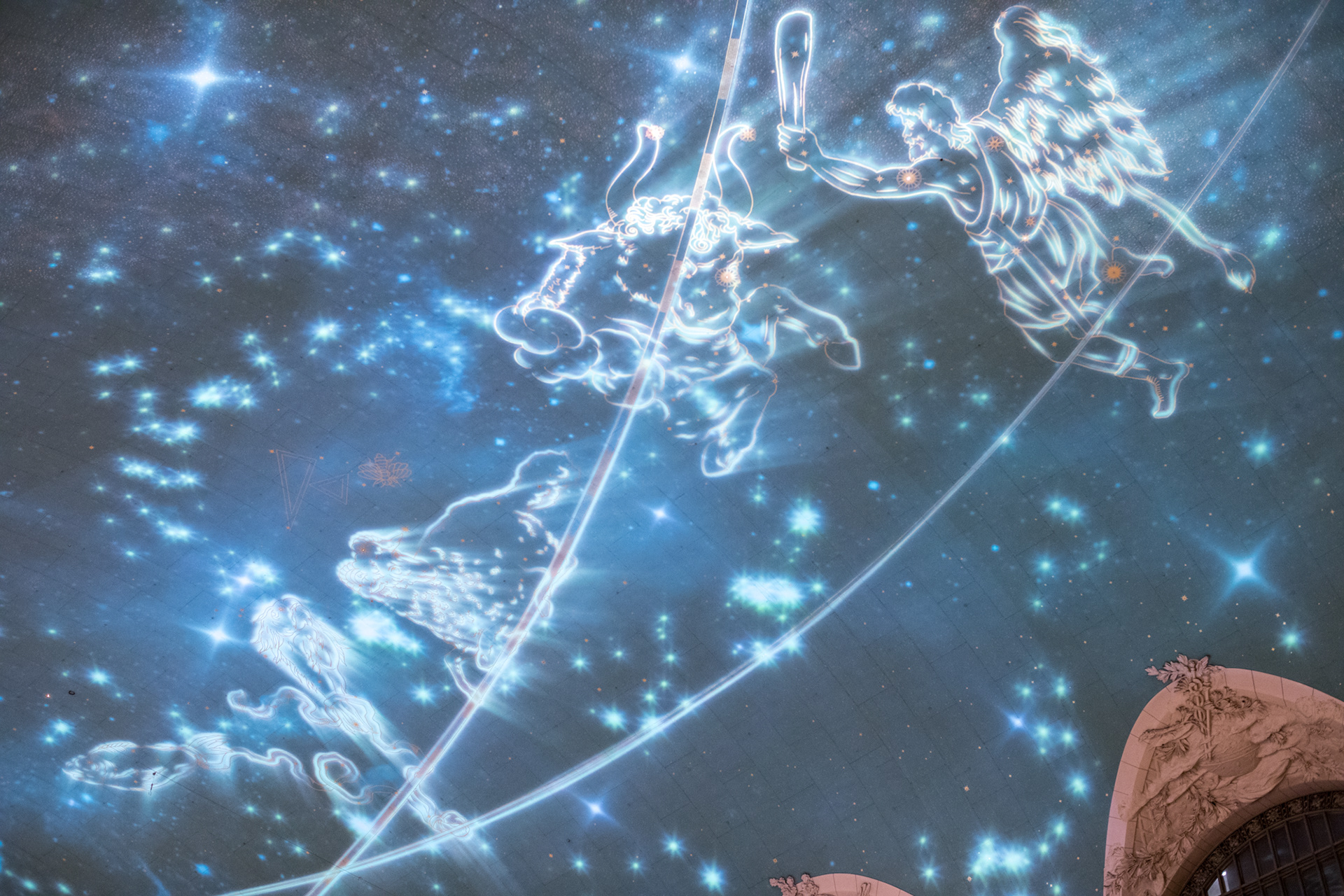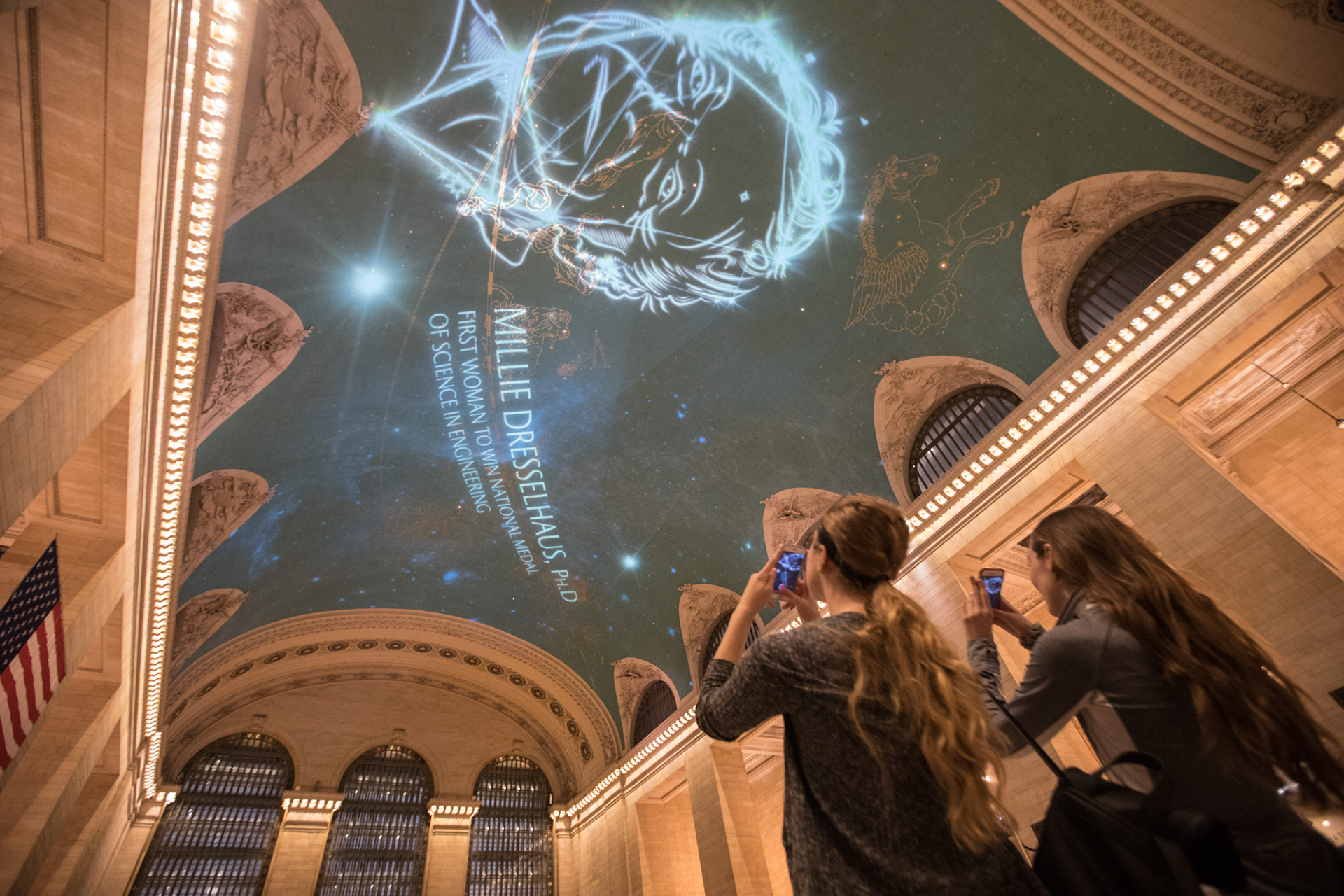 Commissioned by GE as part of their ongoing 
#BalanceTheEquation
 initiative to help close the gender gap in STEM, Unseen Stars features twelve women who have done amazing things for the advancement of science and technology. These women represents scientists and engineers from both the past and the present who have not yet been fully celebrated. The hundreds of thousands of people who pass through Grand Central Station every day can learn about them who they might not have heard of before.
From the physicist who discovered the evidence of dark matter, to the geochemist in search of life on Mars, a pioneering researcher in quantum gravity, a marine ecologist who led an all-women voyage to Antarctica to address climate change and the inventor of an algorithm to predict global incidents and disasters, the show features extraordinary women who achieved great things in the fields of science and engineering.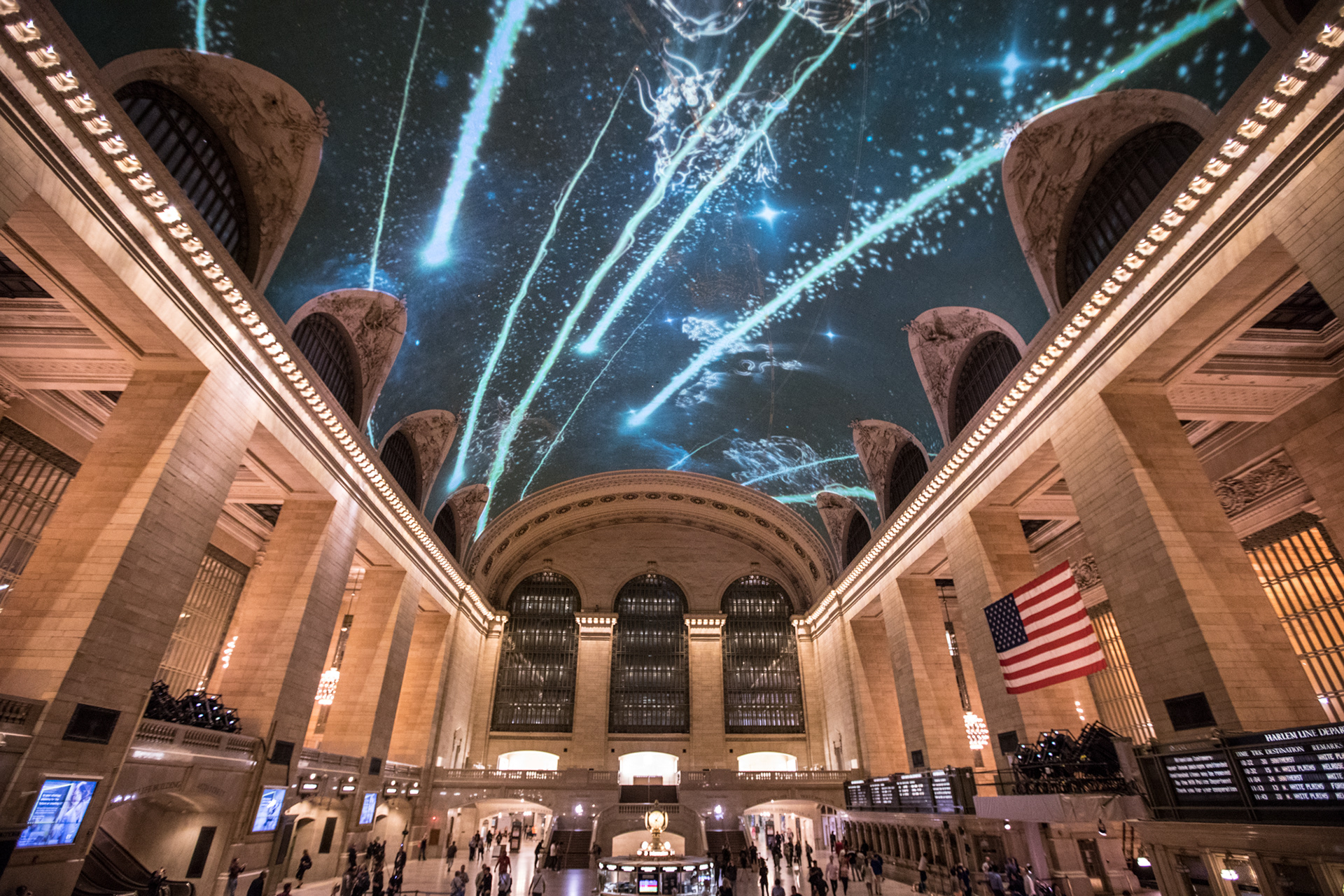 To adequately cover the 275ft long by 120ft wide arched ceiling, Obscura Digital used 32 Christie 30,000 lumen projectors for a total of 960,000 lumens.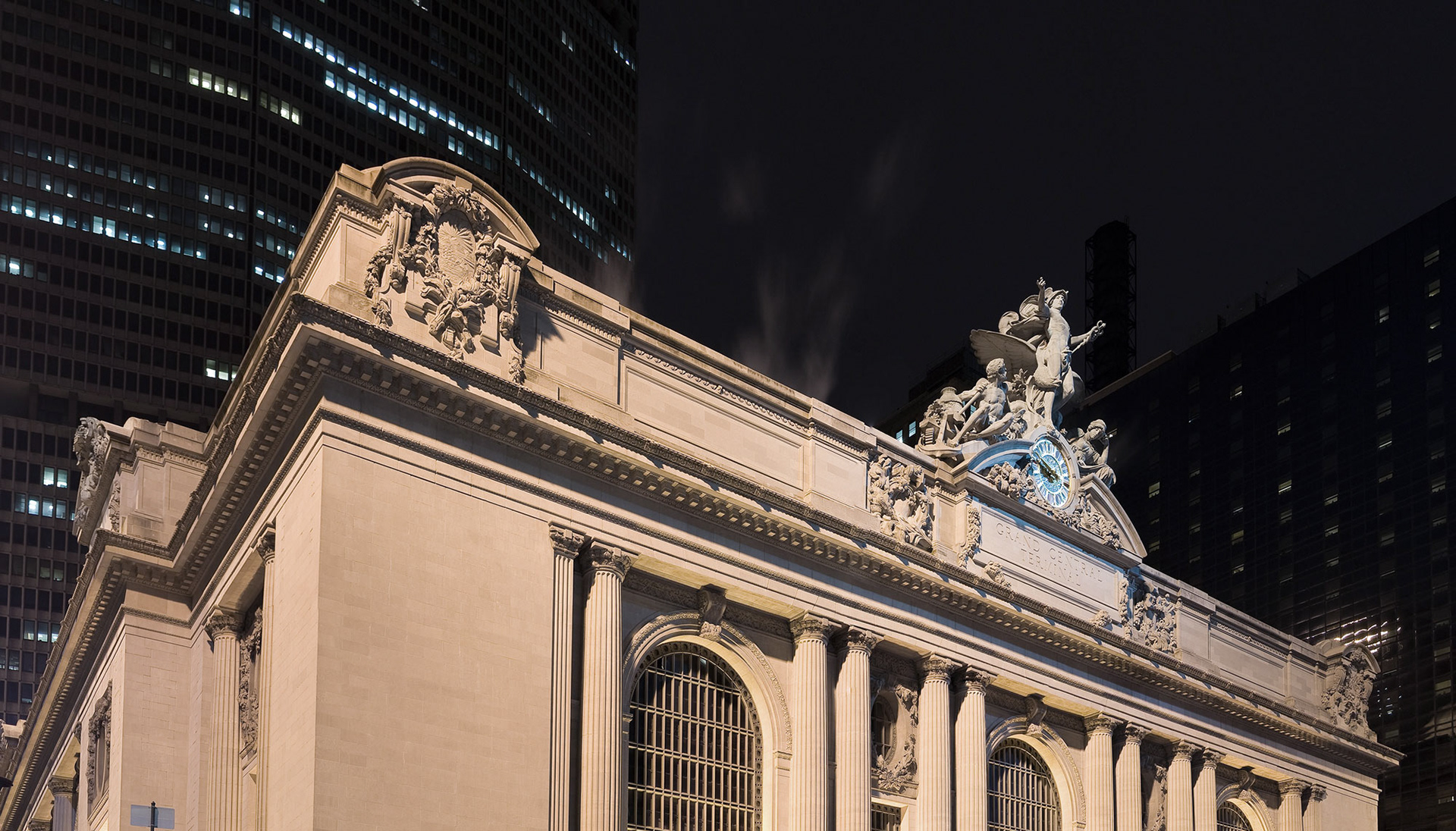 Obscura Digital Credits
Production Artist: Alexi Alexaieff
Senior Technical Director: Andrew Plourde
Producer: Anna Le Charles Breton
Media Producer: Ari Ali
Production Artist: Brittnie Diamont
Animator: Brett Bailey
Interactive Engineer: Bryant Cpu Place
Art Director: Can Buyukberber
Animator: Chase Hoch
Systems Engineer: Chris Dadzitis
Illustrator: Crystal Feldman
Systems Technician: Diego Novoa
Account Executive/EP: Greta Knutzen
Interactive Engineer: Harvey Moon
Technical Director: James F.Ellis
Systems Technician: Joe Goldring
Animator: Joel Berroteran
Technical Director: Joe Martin
Creative Director: Joshua John Pipic
Sound Designer: Lucy Sheils
Director of Media Arts: Marc Melzer
Chief of Production/EP: Matty Dowlen
Animator: Ron Robinson