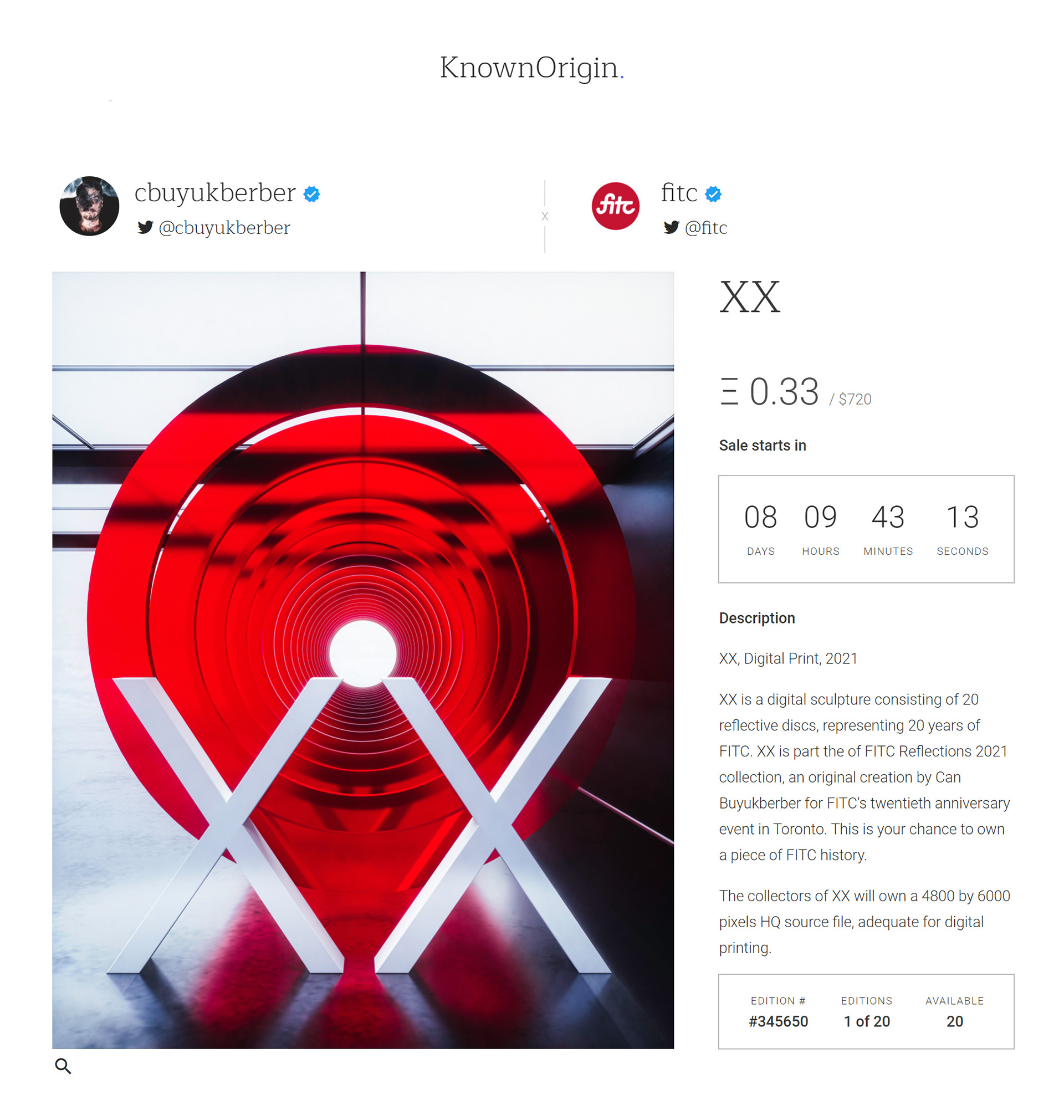 I'm excited to be a part of  FITC CryptoArt drop and FITC Reflections 2021 collection with an original creation "XX" for their twentieth anniversary event in Toronto among numerous art & design superheroes, including Joshua Davis, Shantell Martin, GMUNK and beeple.
"As part of our twentieth anniversary event, we are excited to drop some NFT art. This is your chance to own a piece of FITC history. 20 artists / 20 years • 3 days / 3 drops. These pieces will not be re-offered, ever.
Note: We will be calculating the energy usage from these minted NFTs using 
carbon.fyi
. and purchasing Carbon offset using 
terrapass.com
"
FITC is the Future of Innovation, Technology and Creativity. In 2019, I was a speaker in their Toronto event. Check out my talk "Creating Immersive Environments with Augmented Reality"
here
.
_
#FITC #NFT #NFTArtist #CanBuyukberber